Newsflash: Sun exposure is the #1 factor in aging, so if you're not SPF'ing it up when you're outside, you've only got yourself to blame when wrinkles and sun spots show up to ruin your selfie life. And it's not like you have to smear Banana Boat all over your perfectly made up face; thanks to all the incredible products out there, you can get your sun protection and makeup coverage in one swift step. Here are the crème de la creams.
1. Suntegrity 5 in 1 Natural Moisturizing Face Sunscreen SPF 30 ($45)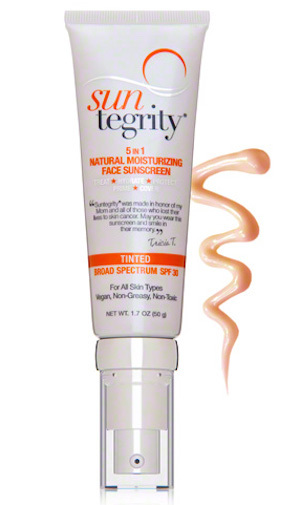 This miracle product has been such a #blessing since I discovered it last year. It pulls quadruple duty as an SPF 30, tinted moisturizer, primer, and BB cream all in one, and is non-greasy, vegan, chemical-free, designed for all skin types, and actually good for your skin with ingredients like aloe vera, jojoba, sunflower, pomegranate, cucumber, green tea, and probably unicorn tears. It's enough moisturizer for my dry AF skin in the daytime and I love the natural glow and light coverage it gives me. Extra bonus: The website has a handy celebrity comparison to figure out your shade (I'm totes J. Lo).
2. L'Oreal Advanced Suncare Silky Sheer BB Face Lotion SPF 50+ ($10)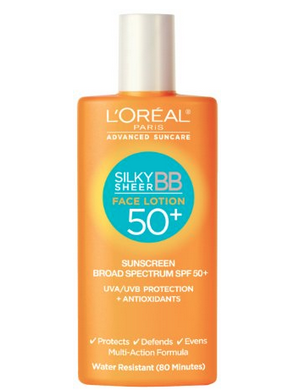 This is a must-try if you're looking for an inexpensive drugstore buy. L'oreal just put out this gem and it's getting rave reviews for its weightless, non-greasy protection; it definitely smooths out the skin tone but doesn't act like a heavier BB cream/foundation you may be used to. In other words, it's perfect for the beach (what weirdo wants full face makeup at the beach?) or a low-key day look. Tip: Shake well before application.
3. IT Cosmetics Your Skin But Better CC Cream SPF 50+ ($38)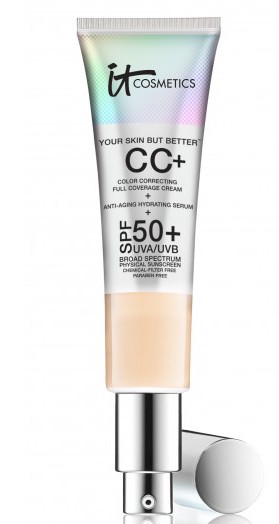 I have not tried this one yet, but I have no doubt it's a game changer. IT Cosmetics only puts out quality, cutting-edge products (I die for the anti-aging bronzer) and this is one of their highest rated. This muti-tasker is highly pigmented for serious coverage, will not crease or crack in fine lines (EW!), and gives you a healthy glow. It's paraben and chemical-free, and the anti-aging, hydrating formula is infused with fancy shit like peptides, Niacin, algae, vitamins A, C, B, E, Hyaluronic Acid, and Hydrolyzed Collagen along with antioxidants and natural botanicals for long-term brightening and color-correcting benefits.
4. Avene High Protection Tinted Compact SPF 50 ($34)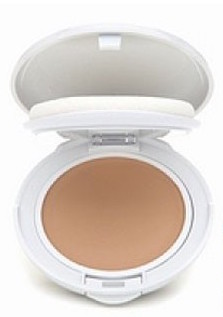 ALL HAIL AVENE. The fancy French brand can do no wrong in my book and is known for its fab products that will never irritate or harm the skin. If you're a compact person, this is a no-brainer–100% mineral, tinted sunscreen specially formulated for sensitive or redness-prone skin. It gives light coverage with a natural glow and is even recommended by the Skin Cancer Foundation for its sun protection. MAGNIFIQUE.
5. Smashbox Camera Ready BB Cream SPF 35 ($39)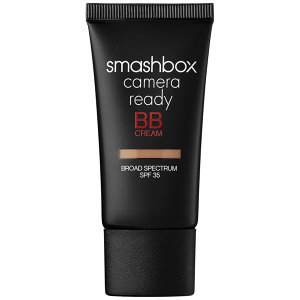 I've been using this for years and think it's truly one of the best BB creams/foundations ever made (the broad spectrum SPF 35 just happens to be a bonus). Apply as much or as little as you want for the amount of coverage you desire and it's undoubtedly a "camera ready" flawless finish. I don't really wear a ton of makeup, but when I do want/need the coverage, this is perfection and doesn't feel like I'm wearing a damn face mask.
Now get out there and SOAK UP THE SUN.
LYLAS,
Ashley